PRODUCTS I USE
I always receive a tonne of questions about the products I use, so I have linked my favourite and most frequently used ones down below! Where relevant I've also included discount codes for you to save some extra $$ on all of the goodies. Enjoy x
MontiiCo - Original Smoothie Cup (Dusty Pink)
I remember buying my first Montii smoothie cup a year ago and it was honestly one of my best purchases ever! It's not only great to use at home, but perfect to bring out with you when buying a juice or smoothie to avoid plastic cups. They've got a range of colours but pink is def my favourite!
(CODE: 'THRIVINGONPLANTS' for 15% OFF!)
MontiiCo - Original Drink Bottle (White)
Along with my Smoothie Cup, I also love my Montii drink bottle!! It has 24 hours of cooling, a wide mouth so you can easily pop ice cubes in, insulated double wall stainless steel plus no plastic comes into contact with their bottles (the lid is made of eco-friendly bamboo and the seal is silicone!).
(CODE: 'THRIVINGONPLANTS' for 15% OFF!)
MontiiCo - Hot Stuff Reusable Coffee Cup (Grey)
I'm personally not much of a coffee drinker, however I LOVE tea. I tend get chai lattes quite often so having this on me always comes in handy. It has a 480mL capacity, insulated double wall stainless steel, spill-proof screw on lid + flip top spout and best of all it also fits into car drink holders!
(CODE: 'THRIVINGONPLANTS' for 15% OFF!)
MOD - Cold Press Juicer (White)
This baby is a brand new & improved model that has just been introduced into MOD's range. Where do I start? It's super quiet while operating, retains twice as many essential nutrients + extracts double the amount of juice compared to traditional juicers and most of all is easy to take apart and clean. P.S. My absolute favourite juice combo is orange, pineapple, carrot and apple!
Ball Mason - 32 oz / 950mL Wide Mouth Jars (6 pack)
I've had my ball mason jars for years now and they are so sturdy and versatile! I use them to store my pantry goods (nuts, seeds, flours) but they are also great for storing liquids like fresh juices, smoothies or even simply for water. These 950mL jars are the perfect size and make fridge and pantry organisation so much easier (and of course, plastic-free!).
Ball Mason - 32 oz / 950mL Regular Mouth Jars (6 pack)
I currently own both the wide mouth and regular mouth jars. They're both very similar, but it just comes down to preference depending on what you use them for. I find the wide mouth jars better for storing pantry goods (since it's easier to pour ingredients in/out of it) whereas regular mouth ones seem to be better for serving and consuming beverages.
Coconut Bowls - Original Bowl
I'm sure you've all come across these bowls all over social media by now. They're handcrafted from coconuts that are discarded as waste, so every purchase you make helps the environment and supports rural craftspeople! They're perfect for smoothie bowls, salads, snacks… You name it!
(CODE: 'THRIVINGONPLANTS' for 10% OFF!)
Coconut Bowls - Jumbo Bowl
If you love your original coconut bowl you are going to love this jumbo bowl even more! They are 30% bigger than the original bowls so they are perfect for larger quantities of salads, smoothies, buddha bowls and all of your other favourite meals and treats.
(CODE: 'THRIVINGONPLANTS' for 10% OFF!)
Stasher - Reusable Snack Size Bag (Clear)
This reusable silicone bag is honestly a must have in my kitchen! It truly is the perfect pouch size so you can easily pop it into your bag and bring your favourite snacks with you on the go. It's BPA, non-toxic and dishwasher safe and aside from using it for snacks, you can also cook in them, use them in the oven and freeze them!!
HOLT - Vitamin B12 (Vegan)
As a vegan it's super important to use a high quality b12 supplement. I cannot vouch for this one enough, it's easy to take plus has a great taste to it too. It's also made by two amazing vegans so you can rest assured that you are getting the best, high quality product!
(CODE: 'THRIVINGONPLANTS' for 15% OFF!)
INIKA Organic - Baked Mineral Illuminisor (Dewdrop)
This illuminisor has seriously changed my make up game forever! A little goes a long way and it always gives my face the most beautiful highlight and glow. I use it on my cheekbones, tip of my nose, cupid's bow and brow bone for a perfect all-over radiant glow.
INIKA Organic - Baked Mineral Foundation
I always finish off my make-up by setting it with this mineral foundation. It gives great coverage, is light/breathable and never cakey! I use the shade 'Inspiration'. It's best if you see the examples of the shades being used on the models as a guide for what shade best suits your skin.
INIKA Organic - Baked Mineral Blush Duo (Burnt Peach)
If you don't currently use blush as part of your make-up routine, you need to start using INIKA's Burnt Peach Blush Duo set! There are two beautiful shades of blush (rose and peach) which both give your face a warm, and healthy glow. It just brings so much life to my face and I can't go without it.
Raww Cosmetics - Purify-ME Gentle Cleanser
I cannot vouch for this cleanser enough!! I've been using their cleanser for over a year now and it is hands down the best one I have ever tried. It smells amazing, made with great ingredients and cleans my skin so well (all of the dirt & make-up on my face instantly comes off).
Raww Cosmetics - Activate-ME Face Moisturiser
I have been using the Raww moisturiser in conjunction with their cleanser ever since I first discovered their products and let me say, I am so so impressed. Their moisturiser is lightweight, hydrating and has the most beautiful vanilla, lime & coconut smell!
Raww Cosmetics - Recover-ME Face Oil
I love using this face oil when I feel like my skin is in need of an extra boost, particularly in Winter (since the face oil is SO moisturising). A little goes a long way so oI simply use a few drops of it and massage it into my skin after using their purify-me cleanser.
ONEFLEX - Medium Resistance Band (15"x 3")
This band always stays in my gym bag since I use it in all of my lower body sessions! It's great for glute activation and also can be used as a strengthening tool. They're super high quality so they don't roll up or slip when using them.
(CODE: 'CHERIE10' for 10% OFF!)
Votch - Gold & Tan Classic Vegan Leather Watch
Votch has the most beautiful range of vegan leather watches and their range is endless. My personal favourite is their vegan leather strap range. The watches are also nicely packed in an eco-friendly felt pouch and box upon arrival!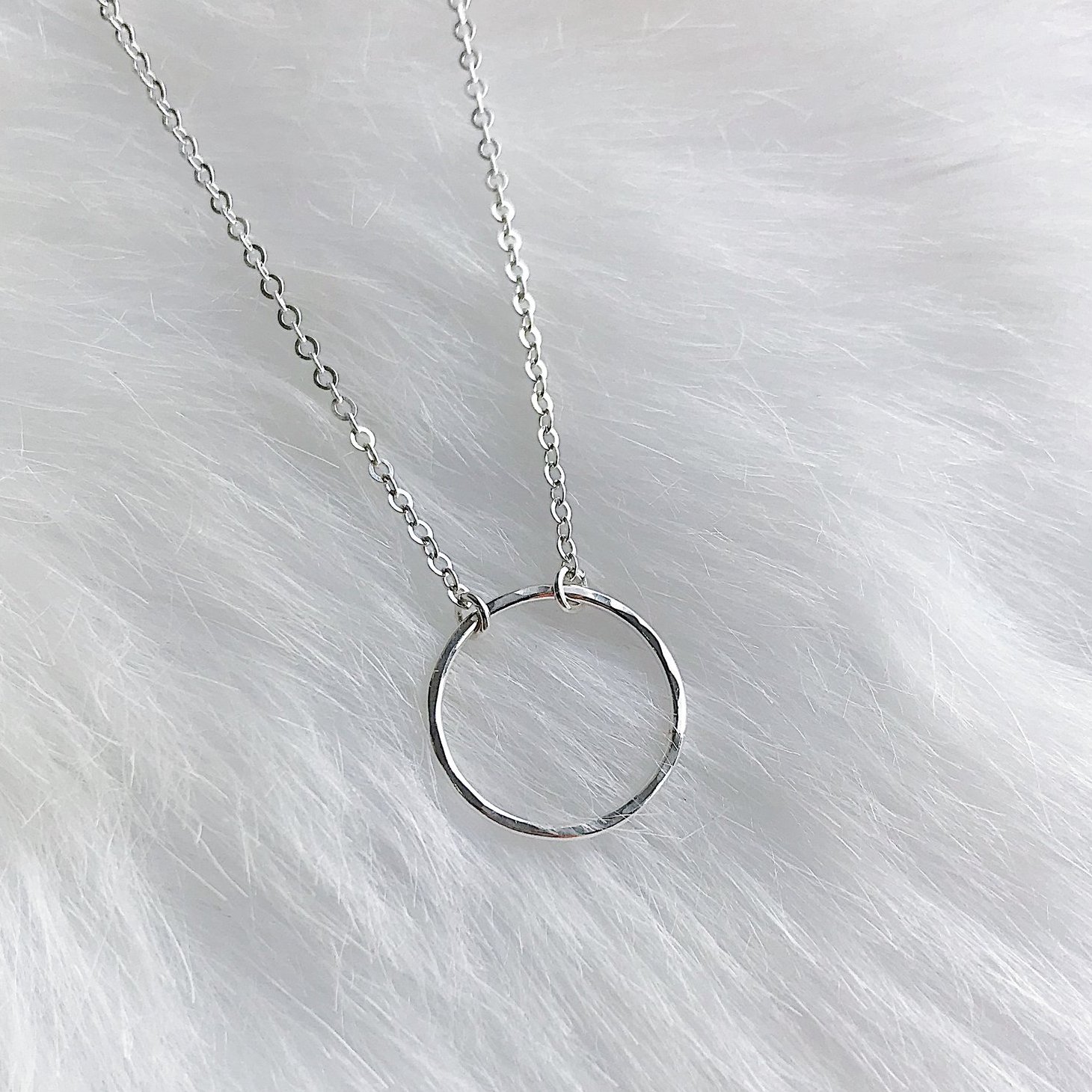 Jewels By SJB - Circle Necklace (Silver)
This circle choker is my all time favourite necklace, I just love how minimal yet beautiful it is! You can choose to wear it on it's own or layer it with some other beautiful pieces from the Jewels By SJB range.
(CODE: 'THRIVINGONPLANTS' for 10% OFF)
* The above are affiliate links/codes, where I earn a small percentage from the sales generated. This means that you get a bomb product that I personally use and vouch for, which also in turn supports both me and the brand mentioned.